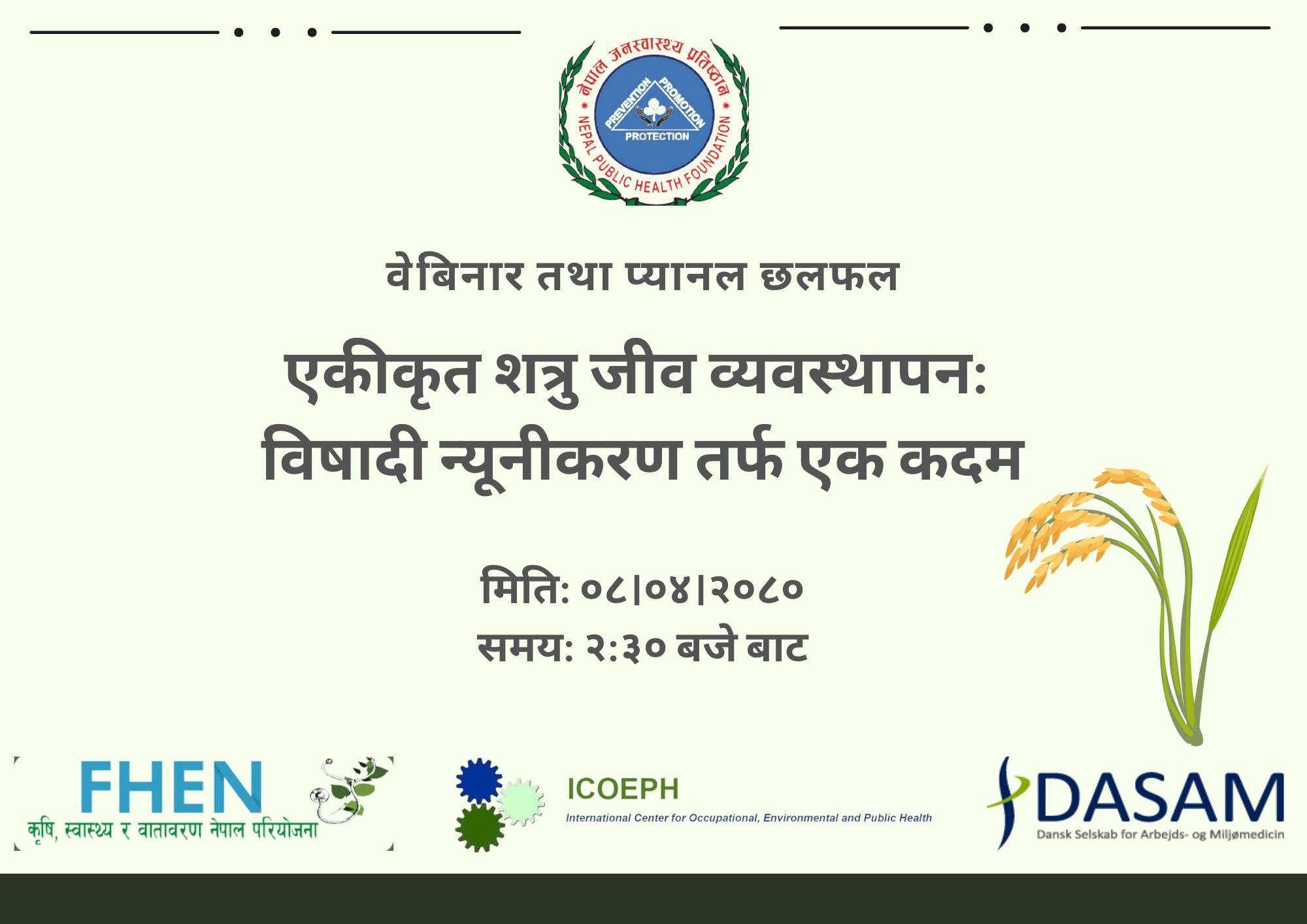 Under the project "Farming Health and Environment," Nepal Public Health Foundation (NPHF) organised a Webinar and Panel Discussion titled "Integrated Pest Management: A Step Towards Pesticide Minimization." The event aimed to shed light on the principles, perspectives, and benefits of Integrated Pest Management (IPM) while exploring strategies to encourage farmers to reduce pesticide usage in vegetable farming.
The webinar commenced with a short presentation on IPM, its principles, methods, and advantages, delivered by Mrs. Rita Bastakoti, the General Secretary of the National Farmers Group Federation, Nepal, and an IPM Facilitator. Her insights set the stage for the subsequent panel discussion.
The panel consisted of diverse experts, including an IPM facilitator, commercial farmers, and representatives from the Himalayan College of Agricultural Science and Technology (HICAST) and Shree Medical and Technical College.
Participation in the event was robust, with a total of fifty-two attendees representing various backgrounds, including students, farmers, members of the National Farmers' Group Federation Nepal, and other stakeholders. The interactive session saw participants raising pertinent questions, which were effectively addressed by the panelists.
The event was moderated and skillfully concluded by Mr. Aawash Regmi, Project Officer representing Nepal Public Health Foundation (NPHF).