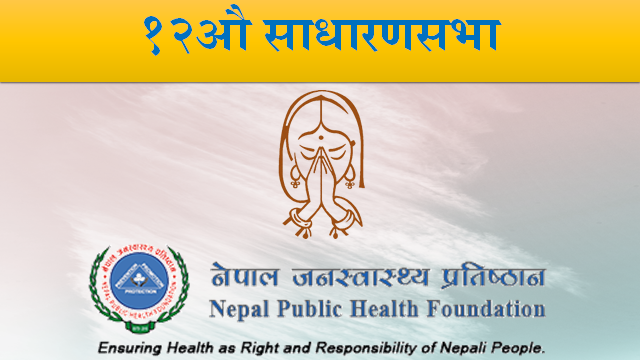 On August 29,   2021, NPHF completed its 12th Annual General Meeting which was hosted in Zoom due to COVID 19 pandemic and its restrictions. The  event was conducted in the presence of Dr. Aruna Upreti, President, Dr. Dharma Sharna Manandhar, Chief Executive, Mother and Infant Research Activities (MIRA) and Dr. Chhatra Amatya, Former Director of Child Health Division and Management Division.
Since the establishment of Nepal Public Health Foundation (NPHF), it has taken initiatives to raise voices and advocate the relevant public health issues at national and regional level.
Continuing the tradition, this year we had a privilege to honor Dr. Chhatra Amatya and Dr. Dharma Sharna Manandhar  with NPHF Life Time Achievement Award 2021 for contributions made  in the field of public health  as well as the years of service dedicated by them.
The event was divided into two sessions; First session and Closed session. Welcome remarks in the first session was given by Dr. Mahesh Maskey. Vote of Thanks was given by Dr. Sharad Onta
In the end, the closing remarks were delivered by Dr. Aruna Upreti followed by sharing the AGM agenda for the session  by Dr. Aruna Upreti, Dr. Sameer Dixit and Dr. Rajani Shah. The final closing remark was then given by the chair Dr. Aruna Upreti.