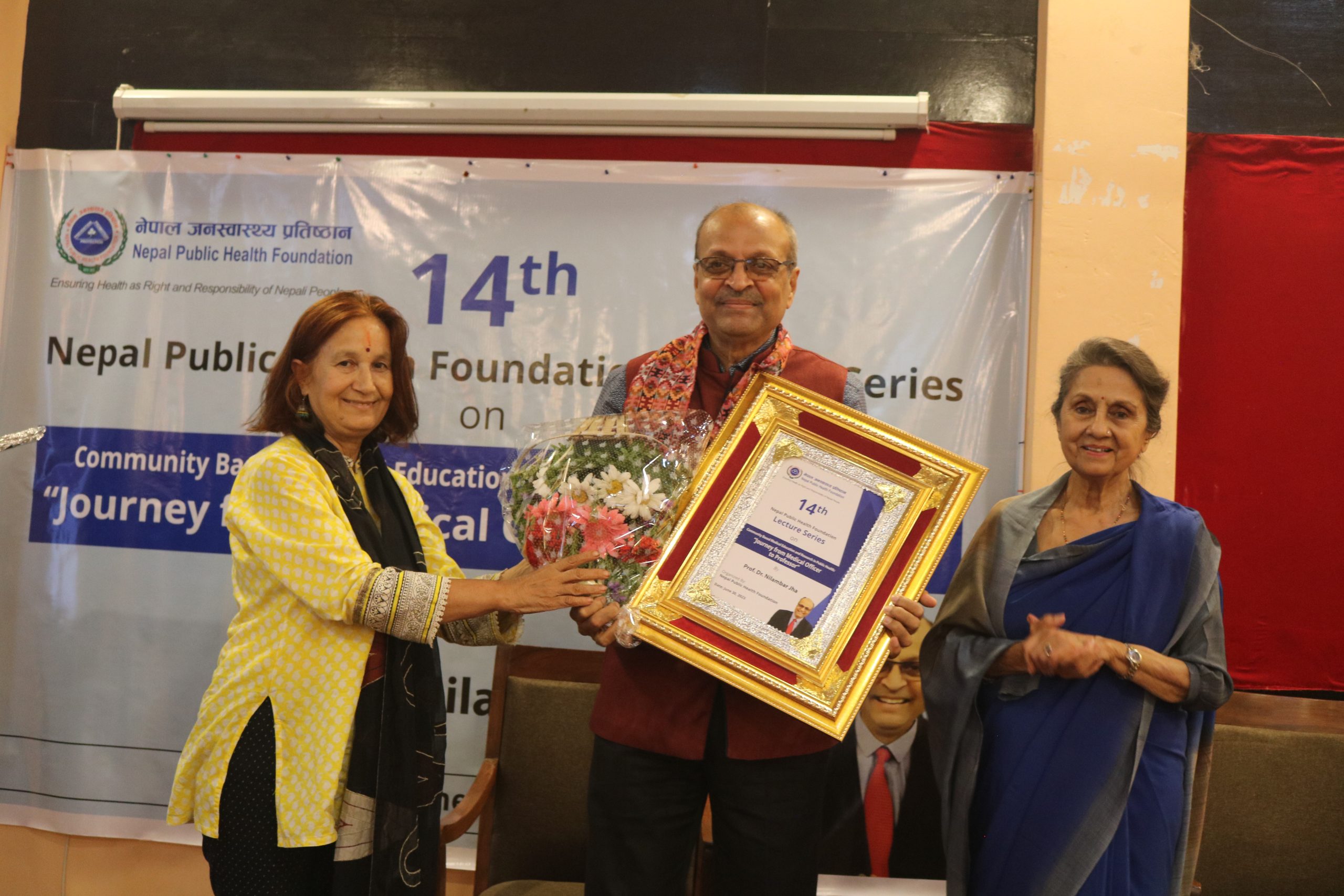 Nepal Public Health Foundation (NPHF) successfully organized its 14th annual lecture on June 30th, continuing its tradition since its establishment in 2010. This lecture series serves as a significant platform for professionals in the field of Public Health to come together and address common agendas. Renowned individuals who have made substantial contributions to the field have been invited to share their life experiences, thoughts, and aspirations.
The inaugural lecture was delivered by Mr. Kul Chandra Gautam, and this year, the 14th lecture was given by Prof. Dr. Nilamber Jha on the topic Community Based Medical Education and Research in Public Health : "Journey from Medical Officer to Professor" As an eminent figure in the field of Public Health, Dr. Jha currently serves as a Professor at the School of Public Health and Community Medicine under the B. P. Koirala Institute of Health Sciences. Additionally, he holds positions as a senate member in BPKHIS, governing council, and is a founding member of the Nepal Public Health Foundation.
During his lecture, Prof. Dr. Jha shared his personal journey, starting from his educational background to his career growth, ultimately becoming a highly respected figure in the field of Public Health. He also emphasized the challenges he faced and the strategies he employed to overcome them. Through his experiences, Dr. Jha provided motivation and inspiration to those embarking on their careers in Public Health.
The event was attended by the founding members, members of the Central Steering Committee, and the Board Members of the NPHF. The presence of these esteemed individuals further enhanced the significance of the lecture, fostering an environment of knowledge exchange and collaboration.