Alternative Health Financing (Jan-Dec 2017)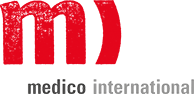 Nepal is a low income country, which has suffered from economic and political crisis over long period. This scenario of the nation accentuate struggle for universal health while coming from MDGs and going through SDGs. Health is most essential component to address for sustainable development. Looking back in the history, despite frequent political changes, leading to formation of different governments with in short duration, Nepal has made significant move towards universal health coverage. Even after 10 years of armed conflict, primary health care (PHC) in Nepal has demonstrated it resilience by achieving some key MDG targets but this PHC networks suffers from absenteeism, an insufficient manpower quota and supply chain issues.
Appropriate health financing policy focusing on how and from where to raise sufficient funds for health; how to overcome financial barriers that exclude many poor from accessing health services; and how to provide an equitable and efficient mix of health services, is necessary to achieve UHC. Financial protection is one of the core component of universal health coverage. Considering the 40% threshold of non-food consumption for assessing catastrophic payments, 6.5% of the population incurred catastrophic spending in Nepal in 2003/04 as a result of accessing health care services. Out-of-pocket expenditure has been decreased in Nepal, but still it accounts for nearly 50% of total health expenditure. It was reduced after launching of free health care program but over the last ten years, it is around 40-50%. Total health expenditure as percentage of GDP has always remains between 5-7%. As of 2014 data, public expenditure as percentage of GDP was just 2.2%. Similarly, government health expenditure as percentage of total government expenditure was 11.2%.
Community Based Health Insurance was introduced in Nepal in 1970s with the aid of INGOs but were unorganized and scattered. Later in 2003, public provider-based health insurance was introduced in Nepal, as six pilot schemes. Beside this, some privately-operated CBHI schemes have been established and were supported by NGOs and cooperatives. After political change in 2006, government declared targeted free care at district hospitals and PHC. In mid-way of MDGs, from 2007 to 2009, Nepal government decided to abolish user fee and provide a range of basic health services including a list of drugs free for all up to PHC level. National Health Insurance Policy – 2013 aims to increase the increase the financial protection of the public by promoting pre-payment and risk pooling in the health sector, mobilize financial resources in an equitable manner, and improve the effectiveness, efficiency, accountability and quality of care in the delivery of health care services. In 2016, Government of Nepal has launched Social Health Security Program from three districts (Kailali, Baglung and Ilam) and are about to expand it to whole nation by next three years. This program has its own implementation challenges to deal with.
To explore and analyze various existing financing initiatives and practices in various level in Nepal. It will also review the free health care program and social health security program of Nepal Government.
The major activities of the project are:
Review of existing literature
Field visits various parts for data collection
Documentation of records and reviews
Interaction with policy makers and planners at central level
Dissemination of findings (meeting/publications) and final report preparation