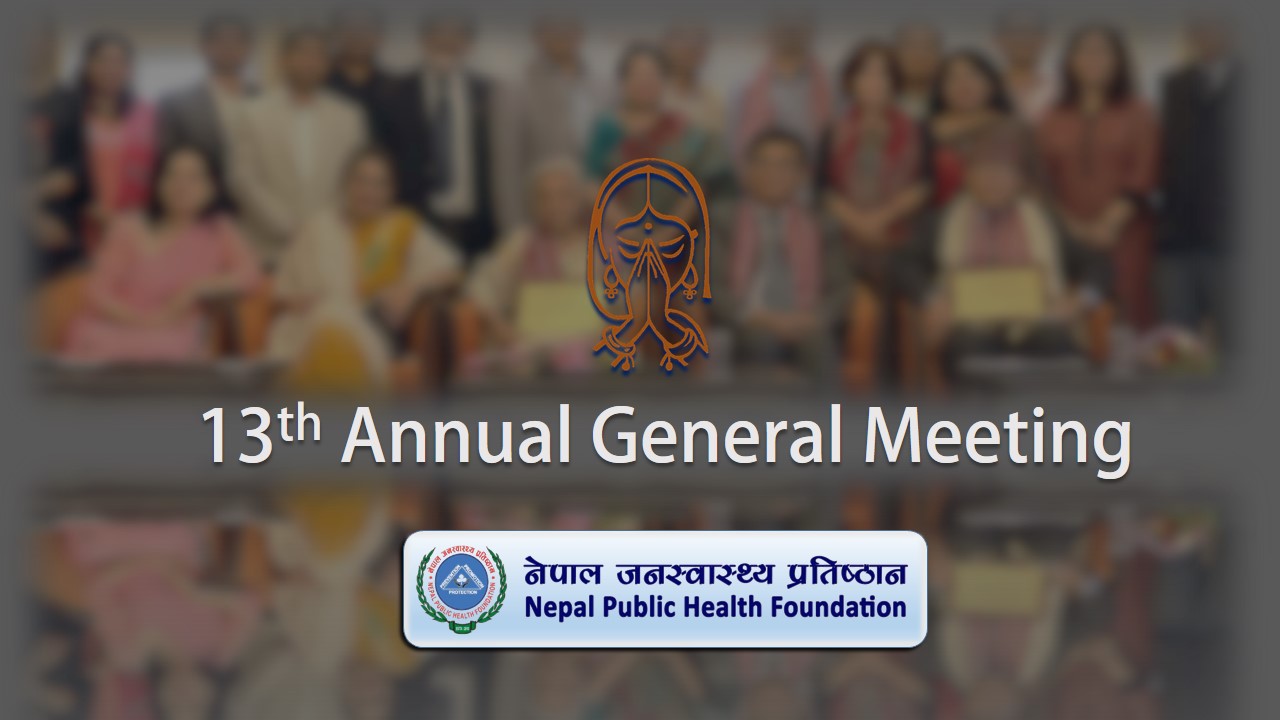 On September 2,   2022, NPHF completed its 13th Annual General Meeting in the presence of founding members, life members and other members and stakeholders.
Since the establishment of Nepal Public Health Foundation (NPHF), it has taken initiatives to raise voices and advocate the relevant public health issues at national and regional level.
Continuing the tradition, this year we had a privilege to honor Dr. Ram Prasad Pokhrel and Dr. Saraswati Padhye  with NPHF Life Time Achievement Award 2022 for contributions made  in the field of public health  as well as the years of service dedicated by them.