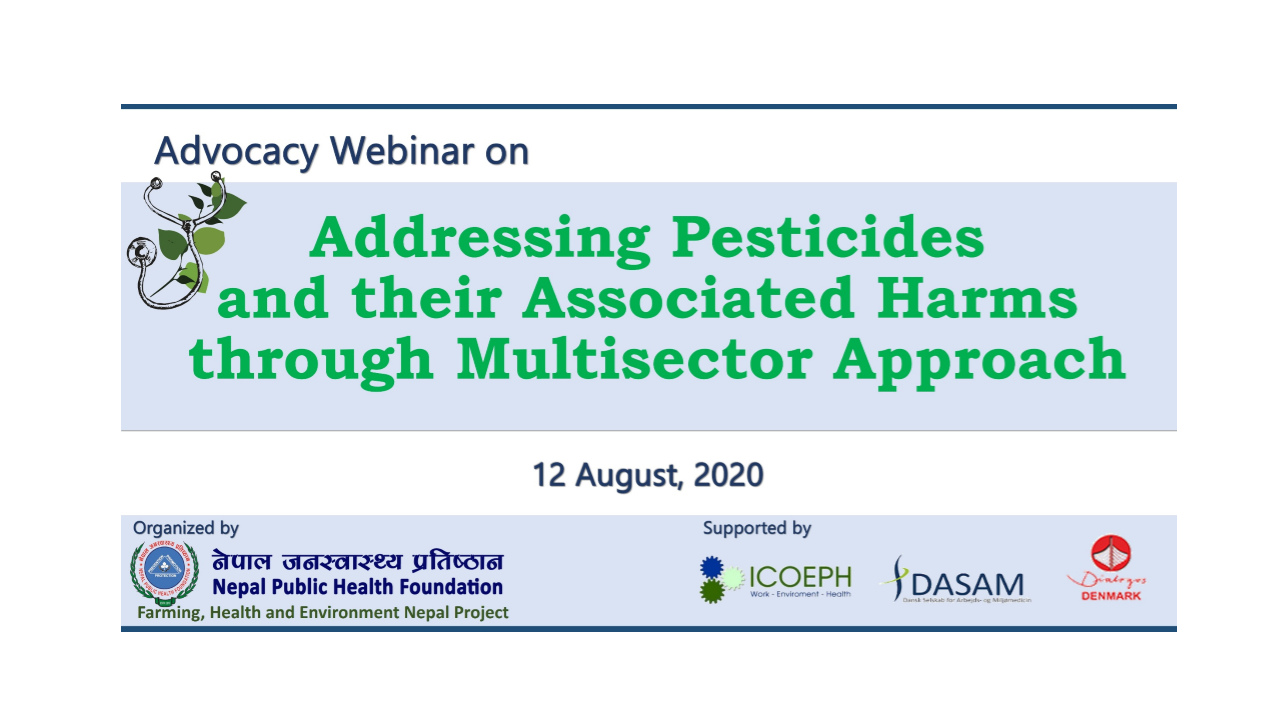 Nepal Public Health Foundation has organized an advocacy webinar on and 'Addressing Pesticides and their Associated Harms through Multisector Approach'  on August 12, 2020 (2077-04-28).
This advocacy webinar aimed to advocate to multi stakeholders, from MoHP, DoHS, MoLMAC and PQPMC to address the issue of pesticide through an integrated approach so as to prevent and reduce the harm associated with it in Nepal.
Nepal Public Health Foundation (NPHF) was established with a mission to have concerted public health action, research and policy dialogue for health development, particularly of the socio-economically marginalized population. Farming, Health and Enviromnent Nepal (FHEN) Project is being carried out phase wise since 2015. The project aims to improve the health of famers and consumers by promoting a healthy sustainable and organic food production in Nepal with a focus on Integrated Pest Management (IPM) and chemical pesticide reduction.