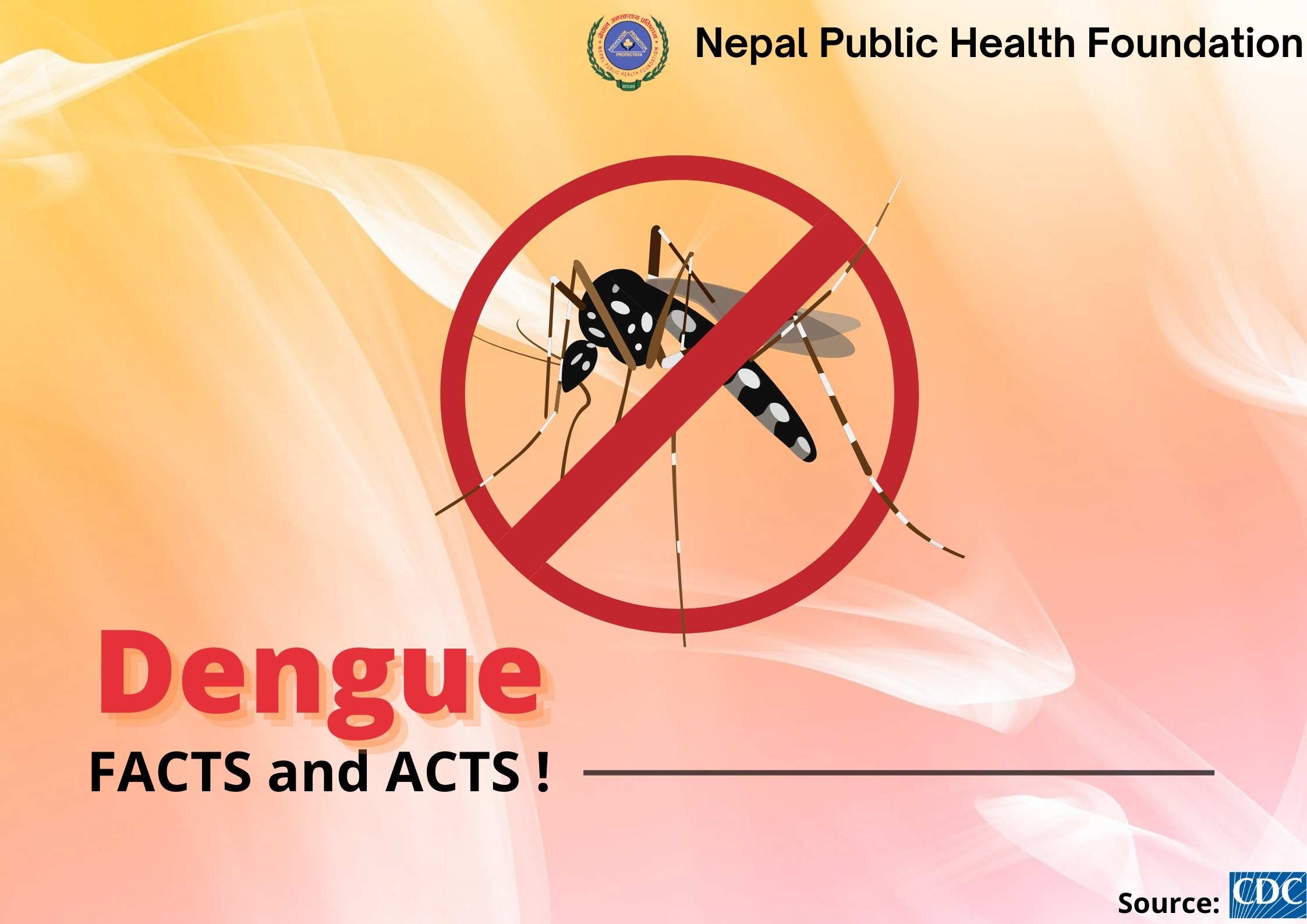 Introduction
The virus that causes dengue fever is transmitted to humans through the bite of an infected mosquito. Aedes aegypti mosquitoes and, to a lesser extent, Ae are the main vectors of this disease. The virus that causes dengue fever is known as dengue virus (DENV). There are four DENV serotypes, and a single infection can result in a total of four infections.
Current Scenario 
Over the past 20 years, dengue cases reported to WHO have increased more than eight-fold. Dengue fever is considered a year-round problem in Nepal, with the highest risk from June to September. Dengue fever with an endemic epidemic was first reported in 2004. The majority of cases were localized and all four serotypes were confirmed to be present in Nepal.
According toauthorities, as of September 13, 2022, there are about 11,065 cases, 424 in 2021, 17,992 in 2019, and 811 in 2018.
The top 10 districts have reported the highest number of cases 9226 i.e. 83% of the total  cases. 
| | |
| --- | --- |
| District | Number of cases |
| Lalitpur | 3,793 |
| Kathmandu | 2,569 |
| Makwanpur | 1,112 |
| Rupandehi | 594 |
| Dang | 378 |
| Bhaktapur | 220 |
| Chitwan | 179 |
| Dhading | 140 |
| Kavrepalanchowk | 129 |
| Terhathum | 112                   |
                                                  Source: EDCD
Till 13th of September,2022, 9 death has been reported. 
Symptoms 
Dengue fever should be suspected if a high fever (40°C/104°F) is accompanied by 2 of the following symptoms during the febrile period (2-7 days):
Severe headache

Pain in muscles and joints around eyes

Severe headache

Pain in muscles and joints around eyes

Nausea and vomiting

Swollen glands

Rash.
Prevention
If you already have dengue, avoid mosquito bites during the first week of illness. Since the virus may be circulating in the blood at this point, there is a risk of infecting fresh, uninfected mosquitoes and infecting others.
Mosquito Breeding Prevention

Restrict access to areas where mosquitoes lay their eggs through environmental controls and modifications.

Removal of artificial dwellings that can store water and proper disposal of solid waste.
Personal protection from bite of Mosquito

Use of personal home defense tools such as window screens, insect repellents, coils and vaporizers.

It is recommended that you wear clothing that protects your skin from mosquito bites.
Engagement of Community:

Educate your neighbors about the dangers of mosquito-borne diseases

Engage with your neighbors to increase long-term vector control efforts and mobilization.
Conclusion
In Nepal, the prevalence of dengue fever has increased dramatically. Previously, cases occurred only in the tropical lowland regions of the Terai, but they are increasingly being found at higher elevations and are becoming more common. likely to increase exponentially. Immediate action is needed to improve resource allocation and prioritization to mitigate the dengue epidemic in hardest-hit locations like the Kathmandu Valley.
Source:
https://bit.ly/WHODengueEndemic  (WHO)
https://edcd.gov.np/ (EDCD)